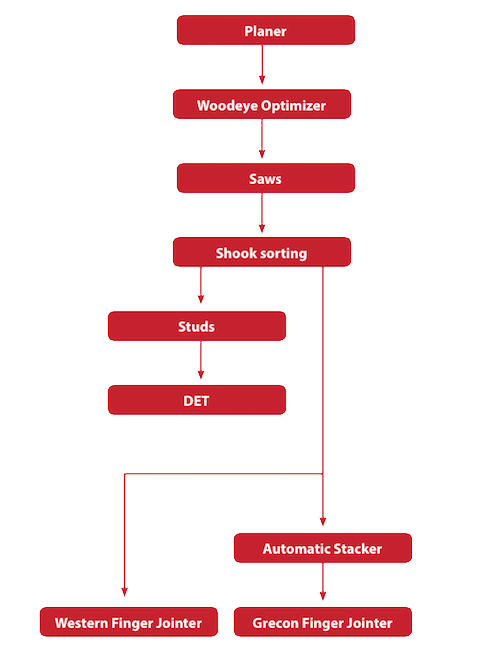 WOODEYE OPTIMIZER
Uses four cameras to scan each board and identify the best grades.
DIMTER OPTICUT SAWS
Use the cut plan from the Woodeye to cut each board into solid MSG8 studs or clear and knotty 'shook' for finger jointing. (A "shook" is a short piece of timber ready to be assembled.)
SHOOK SORTING
After being cut, each stud or piece of shook must be sorted and sent to the correct processing area.
DOUBLE END TENONER
Trims each stud to + or - 1mm in length and then stumps the grade and stacks it into packets.
WESTERN PNEUMATIC FINGER JOINTER
Uses an edge to edge profile for an appearance grade joint that is best for making clear mouldings.
GRECON FINGER JOINTER
Uses a face-to-face profile for a structural grade joint that is best for FJMSG8 Studs