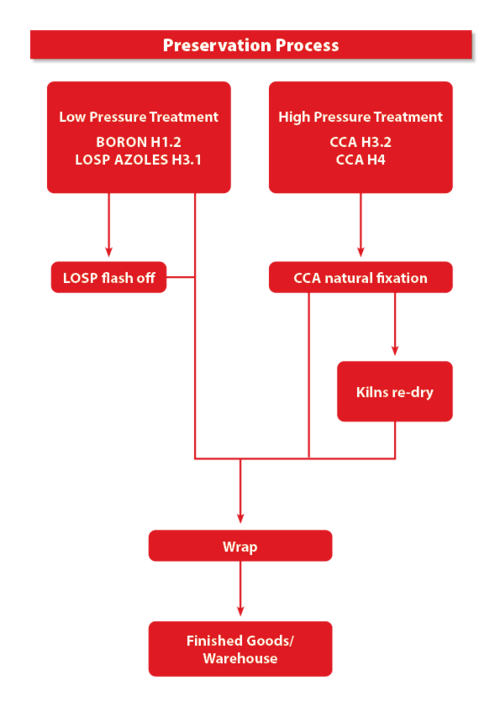 LOW PRESSURE PLANT
Specially designed treatment vessel that ensures consistent uptake of chemicals and minimal increase in moisture content. Dry after treatment.
HIGH PRESSURE PLANT
Full cell treatment for demanding exterior environments, both ground and ground contact. Wet after treatment.
CCA FIXATION
Timber held in bunded area to ensure CCA is fully fixed to the timber cells prior to use to prevent leaching of chemicals.
LOSP FLASH OFF
Two to three week period to allow light organic solvent to naturally dissipate.
BORON H1.2
Low toxicity, highly effective timber treatment that protects against mould and rot when building inside a house.
CCA H3.2/H4
Timber protection against rain (H3.2) and ground contact (H4) when building outside.
KEY
LOSP - Light Organic Solvent Preservation
CCA - Copper Chrome Arsenate