Red Stag Timber produces a range of timber products for use in the Pacific Island; SG framing timber for construction, non-structural timber concrete formwork, and outdoor landscaping timber for fences, decks, and retaining walls.
Red Stag Timber provides a cost effective building product that looks great, is structurally sound in all conditions, and will last for decades to come.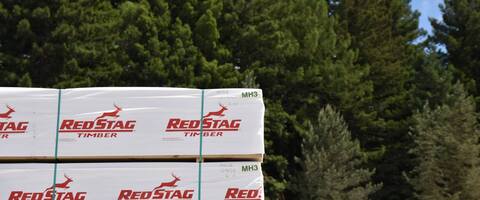 Strong, stiff and straight. Ideally suited for houses, commercial buildings, or DIY projects.