THE EFFECTS OF MOISTURE IN TIMBER
Kiln Dried Timber is one of the easiest, lightest, most adaptable, environmentally-friendly and durable materials to work with, provided you follow once golden rule;
Kiln Dried Timber Must be kept Dry!
Timber Management:
Timber is hydroscopic, meaning that it absorbs water. Some preservatives can increase timber's ability to attract and absorb moisture. When timber absorbs moisture, the piece of timber will increase in dimension by up to 5% across the grain and 0.1% along the length. Drying will cause the opposite effect. When moisture is poorly managed, these combined properties pf corewood can cause bow, crook, cut and twist in a piece of timber, none of which are desirable on a building project. Keeping timber dry at every stage of the project is critical.
Timber Production:
Equally important is how the timber is produced. Red Stag Superior Structural Timber is cut from the outerwood, and contains no pith, which is recognised as a structural defect. This means there is less spiral grain in Red Stag structural products than in timber produced by other manufacturers who may be less selective about the feedstock used. Red Stag products therefore have less distortion than others on the market. This results in: Less re-work, time savings, lower wastage and lower project costs for builders using Red Stag products.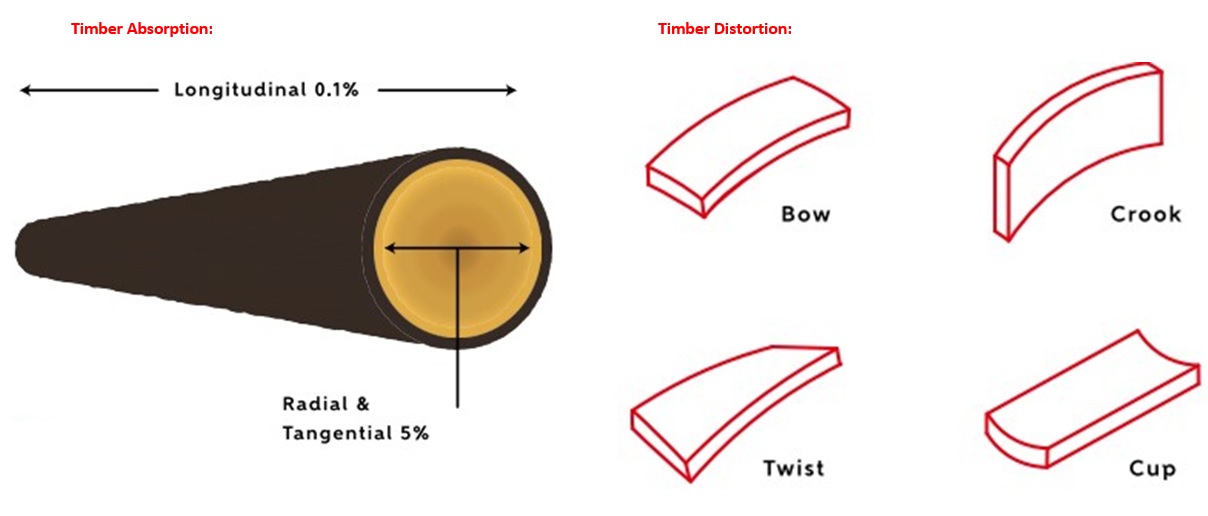 Controlling Timber Shrinkage:
Dimensional change occurs when timber increases or decreases it's moisture content. Wood cells are shaped like straws with water contained in both the cell wall (Bound-Water) and in the centre of the cell (Free-Water). During drying of a saturated piece of timber, the Free-Water is the first to be removed. While Free-Water is being released there is no change to the timber size or shape. This continues down to the Fibre –Saturation Point which is about 30% MC. Following this, the Bound-Water begins to be released from the cell wall. At this point the actual wood fibre is affected by the change and this causes shrinkage of the wood cell and of the entire piece. If one side of the board dries quicker than the other, cupping and bow will result; if one edge dries more than the other crook will occur; if spiral grain is present, twist will be evident. None of these dimensional changes are helpful if they take place on a building site. Builders want their timber straight and dimensionally accurate.
Red Stag Timber recognise this, and we do our utmost to produce a stable and fit-for-purpose product that has minimal wastage. Selecting stable feedstock from the outer-wood of the log plays an important role in creating a genuinely superior building product.
Removing Potential for Decay:
Moisture has a further effect on timber – it can create an environment that permits the growth of decay organisms and insect infestation. Modern preservation techniques used at Red Stag will remove the potential for these to occur, but treated kiln dried timber, kept dry eliminates the risk completely. New Zealand is fortunate to now have a ready supply of high quality Pinus Radiata timber that is not only user friendly, stable, stiff and strong, but is also supremely durable when treated with boron on site at the Red Stag Timber production facility in Rotorua.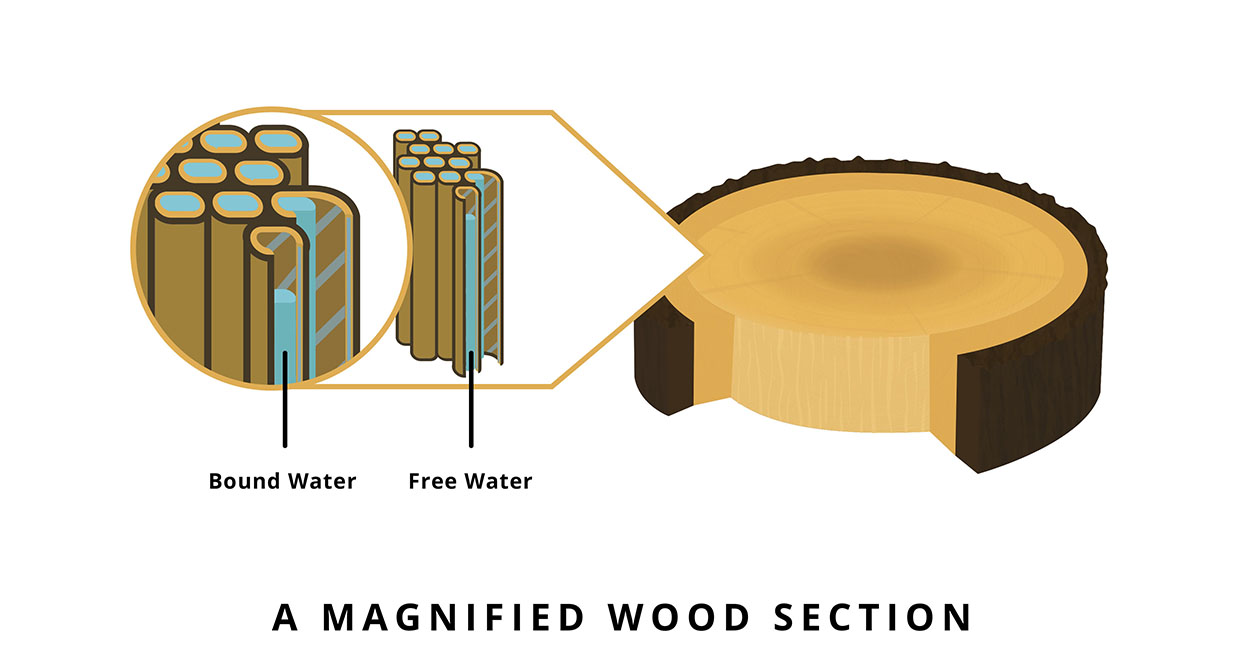 SUPERIOR STRUCTURAL TIMBER:
For a more complete technical training on Red Stag Structural Timber Products, please consult your Red Stag Timber Specialist.